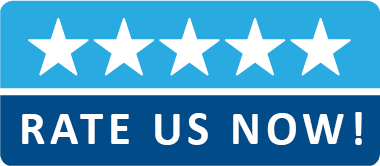 Customer Testimonials for USA Cars
Linda Philmon -
2016 GMC CANYON
Very nice people to buy from, they are friendly and honest .A++++++++
Wanda Withmore -
2015 Ford Mustang
Ronio Alvarez -
2015 Ford F150
Purchased f150 on 11/11/15 , drove 800 miles home. Very happy with whole transaction experience.
Michael Green -
2016 BMW 328
Just got delivered. Nice vehicle and everything went smooth. Unfortunately came with only one key. with one key.
Ronald Smith -
2015 Chevy Tahoe
Vehicle got delivered to NJ 2 weeks ago, second key came just now. Everything else went as expected.
Jay Jones -
2015 Ford Expedition
We was very skeptical before we purchased used 2015 rental vehicle with 35k miles all the way from Florida ( 1800 miles away from my home), but after talking to my wife we took a shot. One week later it's arrived in CA, little bit dusty ,but in very good condition. The vehicle looked like it had 5k mi and not 35k. Enterprise must take care of them pretty well. We registered the vehicle in CA and passed emission inspection without any problems. Good job USA CARS!!!!
Max Miller -
2015 Mazda CX-5
George and Jon were direct and helpful. I look forward to our next opportunity to do business together.
Jess Green -
2016 Ram 1500
Dealer did respond and we traded emails with various questions. I did do my own search and found the information. When CarGurus posted another price drop I called the dealer to check on availability and was told the vehicle was no longer on the lot. Apparently sold that day. I went there and bought similar vehicle at discounted price.
Mr. Walton -
2016 Ford Explorer
I have a purchased lot if vehicles in my lifetime and have never had such a pleasant experience. No pressure, no pushing and no BS. We found great people, great prices and a feeling of care and concern for their customers.
Jonathan Casini -
2015 Ram 1500 Sport
Great experience, bought a 2014 Ram Sport from USA Cars last week and i am very happy with the truck and the experience, paperwork took less than 15 minutes and the truck drives and rides excellent. Thank You USA Cars!!!!